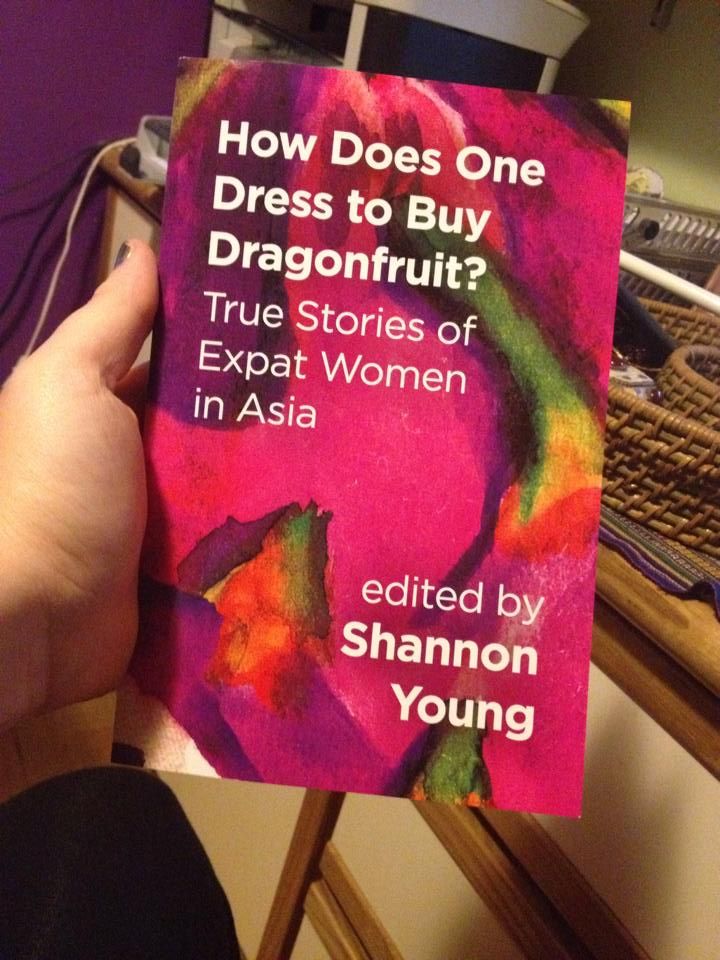 I haven't posted this month because I spent most o
f it in the US, attending a
friend's wedding and visiting
family.
I came home to a keyboard that won't type the letter "
f" (I have to copy-paste), dead plants, two healthy but upset cats, a destroyed paper lamp, stu
f
f otherwise taken care o
f. But overall I'd say more bad than good.
But I also came home to this! My paper copy o
f "How Does One Dress to Buy Dragon
fruit? True Stories o
f Expat Women in Asia". I've already read it, o
f course, but it's nice to have a real paper copy o
f a book you're included in, in your hands, in real physical print.