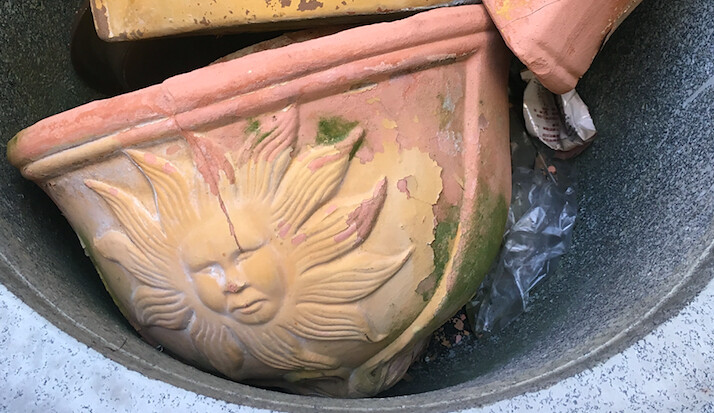 So, I'm meant to be on vacation after a long slog to finish a huge paper - that's why Lao Ren Cha has been quiet for most of November and December - but I really just feel like writing this.
Much of this idea has been bouncing around in my head for awhile, although it really came together through a conversation over mediocre stir-fry and all you can drink beer with Frozen Garlic. So I'm not sure where my thoughts end and his begin, but then, that's also the beauty of political discussion.
When I heard the occasional cry of "the Sunflower Movement is dead!" after the election last month, at first I felt annoyed. Was it really? Perhaps the massive groundswell of broad support that progressive causes seemed to suddenly be capable of garnering was ephemeral, but the movement itself, to me, lived on. Although the Sunflowers embodied a strong anti-KMT sentiment, one can't really judge the staying power of the Sunflower ethos by whether or not DPP wins elections. The Sunflower Movement may have been an anti-KMT movement, but it wasn't a pro-DPP one.

In any case, a lot of other progressive causes whose mainstream debate blossomed post-2014 have also been pushed forward, though perhaps not as far as we'd hoped. In fact, I noted a number of "Fuck The Government" and other Sunflower-inspired sartorial choices among the marriage equality crowds, creating a tangible visual connection between the two movements.
But...I'm beginning to see the ways it might be true that the 2014 light is dimming, and the shadows of Taiwan's pre-2014 problems growing longer once again, and I know there is some sentiment in activist circles that their efforts have not borne fruit as they'd wished.
Probably one of the key shifts in 2014 was an uptick in the prominence of a "naturally independent" mindset (which the Sunflowers themselves certainly embodied, but it runs deeper than them). That is, the generation of Taiwanese youth, some now well into adulthood, who grew up in the post-authoritarian era and who perceive Taiwanese independence to be so obvious that it is not even a matter of debate.
That hasn't changed; "naturally independent" sentiments remain strong in 2018. But it seemed clear in 2014 that such a mindset included the understanding that if Taiwan was going to be independent, that it would have to reckon not with the relationship it wished it had with China, but with the one it actually had. ECFA and CSSTA were both predicated on the assumption of a safe, fair, unthreatening relationship with a large neighbor state that bore no ill will, and could therefore be negotiated with. It took the Sunflowers to wake the rest of the country up to how untrue these assumptions were, and how threatening China really was. They taught us that the only way to win a game with China is not to play (whether it be word games or economic agreements).
I - and many others, including the friend I had this conversation with - had hoped that people would continue to consider all possible dealings with China through this lens, and wisely choose not to play their game. As I've written, for a brief glimmer of a moment, society at large seemed to understand this.
Sadly, that time seems to have passed. Instead, "naturally independent" seems to once again mean that, because Taiwan is obviously independent, that it can have a relationship with China on its terms. That as it is a normal sovereign state, it can negotiate with China as one.
To take that further, this mindset that China's designs on Taiwan don't matter often translates into a belief that political parties also don't matter because "they're both pretty bad" so "we may as well choose the one who says they can kickstart the economy".

Nevermind that the latter party advocates playing China's game, and sees Taiwan's ultimate fate as being Chinese. That's not important apparently, because "that will never happen, of course Taiwan is independent, we just need to do something about the economy"...I guess? It is so clear to this group of "naturally independent" people that either sliding into an economically dependent death spiral (which is China's real plan) or violent forcible annexation (that'd be China's back-up plan if the death spiral thing doesn't pan out) are unthinkable and therefore...there is no need to think about them. Sadly, they are wrong.
When you slide back into that sort of complacency, electing mayors who openly support (and believe in the existence of) the so-called 1992 Consensus, who are eager to set up cross-strait inter-city ties in defiance of the national government's more restrained China policy, who claim they will "do deals even with North Korea!" like Big Uncle Dirk Han Kuo-yu, to basically think that the KMT's pro-China policy isn't worth considering because it doesn't matter...that's an easy slide further into playing China's game again. That we will never win this game seems to be viewed as irrelevant.
On the other end of the spectrum, there are also the "naturally independent" folks who are so pro-Taiwan that they are also abandoning the DPP, because they see any party that doesn't make a beeline for immediate de jure independence and promise to quickly dismantle the ROC on Taiwan in favor of a new Republic of Taiwan as a party that is "just as bad" as the KMT. While I'm sympathetic to this line of thinking - the ROC sucks! Mere de facto independence sucks too! Immediate Glorious Revolution would feel so good! - I don't think it's the best way to actually meet our goals in the long run, so I find this line of thinking dangerous. Like, "this is how you get President Trump" dangerous.
No matter what, these delusions about China spell trouble. A smart "naturally independent" mindset would acknowledge that Taiwan is very clearly a sovereign state, but also wisely understand that China is big and mean and nasty, and that it doesn't see Taiwan that way. That it's designs on Taiwan are evil, and its traps sticky. And that we have to negotiate with China as things are, not as we wish they were. Such a mindset would understand that there is no moral equivalence between the two parties: that just because one won't immediately flip the table on history, it doesn't mean they are no better than the other, which seeks eventual unification (with the former president even saying so).
Unfortunately, I worry that we're going to need another bloom of social activism in the vein of the White Lilies, the Wild Strawberries or the Sunflowers to get people to understand this again. Maybe the Sweet Osmanthus Movement, the Tung Blossom Movement, or the Betel Flower Movement or whatever floral movement comes next will finally push us to a lasting realization of what it means for Taiwan to truly pursue independence.